Hi there, this is Neka!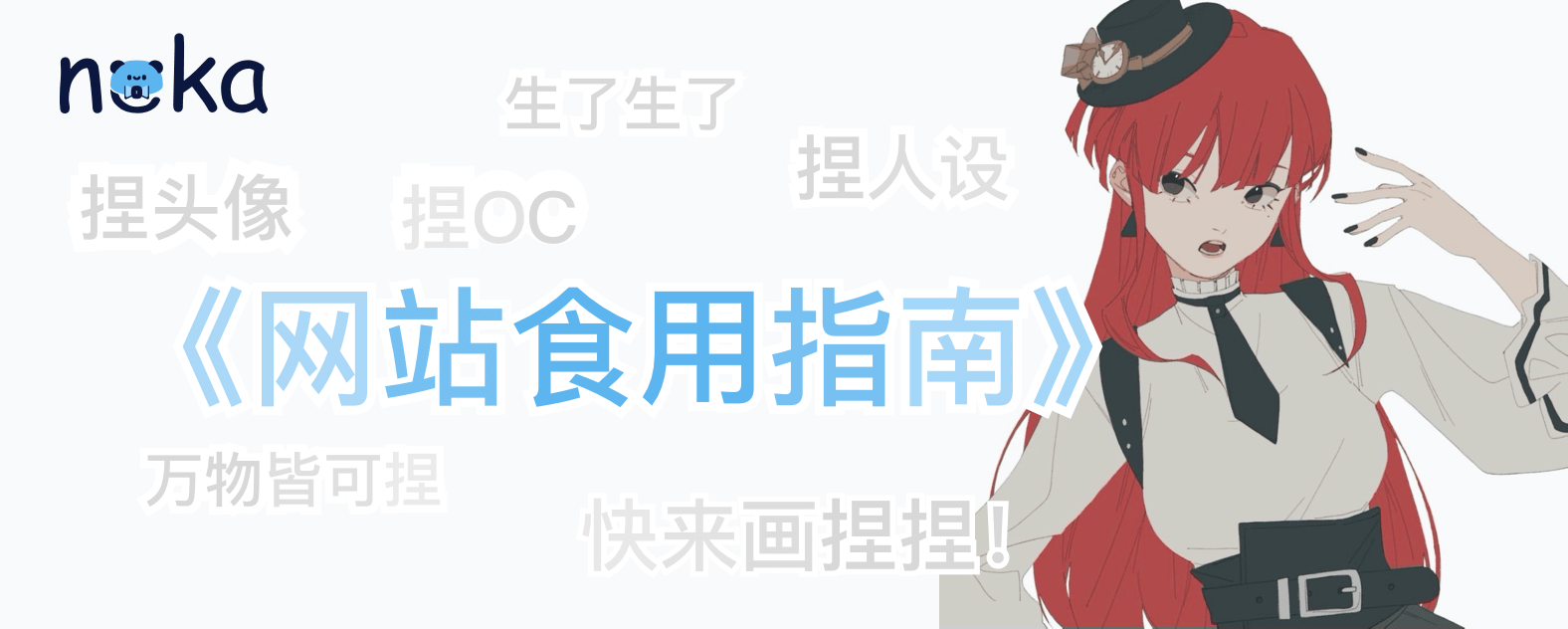 Neka Platform for sharing character creation
website:neka.cc
Here, you can use the templates provided by the authors, Free assembly of widgets,Create a variety of new characters.
If you are a painter, you can paint with split parts, then upload materials, debug and make templates through Neka editor.
BrowseNeka,Scroll down, choose a favorite piece, tap in and have fun creating!
⚠️
Important Tip: Please check the introduction of the work carefully before creating to understand what authorizations are open. At present, all works on this site are non-commercial works, and any unauthorized commercial/profit behavior is prohibited. Misappropriation is subject to legal liability.
At the same time, Neka Workshop has an invitation system for painters, who can only activate their identity and start creating after obtaining an invitation code.
If you are a painter and would like to draw and create the stencils yourself, please check out:How to activate painter status
For painters who have activated their identities, please see.Make a Neka from scratch